Should i dispose my mattress?
We presume those who are up on the internet finding an answer to this question have suffered many sleepless nights; Be it cleaning up over their children's or pet's pee accidents on the bed or sinus allergies triggered by the dust mites hidden in their mattresses.
Most are tired of trying the home remedies found on Google. Vinegar, Baking Soda, Dish Soap, and vacuuming, all do not work. Moreover, it is frustrating to see the yellowed pee stains on the bed and the sinus allergies not going away. What should one do in this case?
Evaluate The Longevity Of The Mattress
A typical lifespan of a mattress is between 7 to 10 years. Depending on the type, the lifespan can vary.
Photo Credits: Purple Mattress
Most mattresses also come with a warranty which is a given for the high premiums of a quality mattress. Warranty can range from 5 to 25 years with most falling under 15 years.
Mattress (Single Size)
Price (SGD)
Warranty

Budget

Seahorse 7 Inch Crystal Foam Mattress
$150.41
5 years limited warranty
Vazzo Sleep Master Spring Mattress
$152.12
10 years limited warranty
Amour® 8 INCH Pocket Spring Mattress
$189.10
10 years limited warranty

Mid-Range

IKEA HÖVÅG
$299
25 years
The Haylee Mattress
$399
10 years limited warranty
Origin Hybrid® Mattress
$399
15 years limited warranty
The Noa Mattress
$449
15 years limited warranty
Sigmund Home™ Hybrid Mattress
$499
15 years limited warranty
HipVan LEVITATE Mattress
$799
12 years limited warranty

High-End

Mylatex LatexPure (Full Latex) Premier Mattress
$899
10 years limited warranty
The Woosa Mattress
$1,199
10 years limited warranty
The Willow 100% Natural Latex Mattress
$1,749
15 years limited warranty
Credits: Seedly
However, it is explicitly stated that warranties do not cover damages arising from use or wear and tear. It only covers manufacturing defects of the mattress or foundation, under proper handling and normal use.
Photo Credits: Sealy
Although the warranty does not cover stains and dust mite infestations, a mattress is still valid for replacement in the event of general damage not arising from misuse eg. sagging, or loss of support.
As such, it would be a waste if the mattress was thrown away as it still has inherent value. If it is relatively new (less than 8 years), hiring a cleaning company to deep clean the mattress would be more cost effective than purchasing an entirely new one. The warranty could also be kept and utilized for future claims of damage further extending the use of the mattress. Based on local price estimates, deep cleaning services to remove stains range from SGD$140 to $220 which is quite reasonable for a one-time service as compared to a SGD$1000 premium.
Why Should You Hire a Cleaning Company?
A professional cleaning company can effectively eliminate two headaches. One is a lack of time. The second is a lack of expertise. Modern working adults are plagued by mountains of work with time constantly on their tail. Child-rearing and household duties make life even harder than it already are and adding the chore of cleaning the mattress will cause any sane man to go crazy.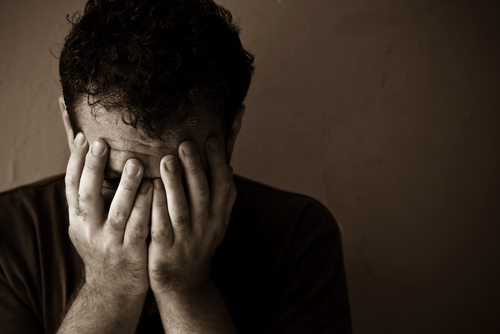 Photo Credits: GH Gossip
Moreover, it is shown that an ineffective cleanse creates a better breeding environment for bacteria and fungi to grow. This results from most DIY methods involving the use of warm water for cleaning, which most households are ill-equipped to expel from mattresses. As removing water from the deeper layers of the mattress requires sophisticated equipment that general households do not have. This means that these mattresses now contain more moisture which creates a comfortable environment for fungi to grow. As a result, mold will grow on mattresses and lead to many respiratory problems.
Photo Credits: Lifeline Medicare Hospitals
Besides, many of the DIY solutions also call for the use of chemicals that carry certain risks as most users are ordinary laymen with no knowledge of the effects of such chemicals. Most of the chemicals sold over the counter are deemed safe for the masses but sometimes it's not the product but the dosage that is dangerous. In enough quantities, it can be lethal. Exposure to such chemicals in children is also not to be taken lightly. It can disrupt the normal pH levels of the skin and cause skin allergies in children, in the worst scenarios, it can lead to prolonged skin conditions like contact dermatitis.
Photo Credits: HealthLine
Photo Credits: MarialMa
Therefore, it is better to leave the task of cleaning to the professionals who are trained to perform these duties. Furthermore, with their expertise and experience, it is wiser to leave the cleanliness and hygiene of one's sleeping quarters in their trusty hands rather than an amateur who derives his knowledge from search engines.
Why cleanLAD?
However, looking for a affordable yet reliable cleaning company to ensure cleanliness and efficacy is akin to looking for a needle in a haystack. One way is to look for businesses that give a transparent, free quote on mattress cleaning before any commitment. That way, questions can be asked about their experience and expertise to avoid any false expectations.
Unlike the other cleaning companies in the market, here at cleanLAD, we value fair and equal pricing. As such, we price our services justly in accordance with the quality of our work. For a thorough cleaning of a queen-sized mattress which includes odor, stain, and dust-mite removal, we only charge SGD$130, which is well below market price. We prioritize our customer's satisfaction and strive to deliver well-meaning services to the masses as seen in our customer's reviews. If you have been deliberating over cleaning your mattress, learn more about our mattress cleaning service or send us a message on Whatsapp and our customer service team over at cleanLAD would be more than happy to assist.